The design of your blog is actually very important. This may seem strange, but just like how people do judge a book by its cover, they'll also judge your blog by its layout.
You can find layouts at multiple websites. In fact, hit the Google bar and type in "layouts for my blog" or "layouts for ________ (whichever blogging platform you use)" and see how many results pop up. There are so many websites that will offer stylish and free layouts for your blog.
If you have a less common blog platform like I do, you may have trouble finding a good layout. Believe me when I say it took hours for me to find the layout I have right now. The layout isn't the MOST important thing about your blog, so if your blogging platform has perks that outweigh finding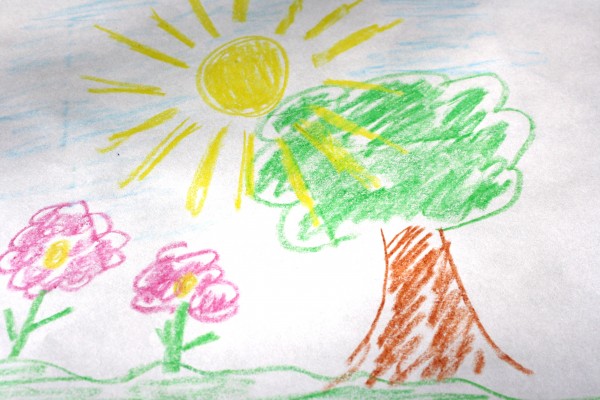 a GREAT layout, then that's okay too. Just try to go with the best layout you can find. If you know html and all those other codes that are completely foregin to me, you could always design your own blog layout as well.
When you first begin looking for the right layout for your blog, it's easy to go crazy and pick something absolutely adorable. Hot pink with giant white polka dots and crazy stripes. Neon orange with black triangles. A heavily patterned flowery design. Cute, right? Be very, very careful when you go all out with your blog layout. Too much of a design can be a very bad thing. Bright colors, big patterns, and business will overwhelm your reader and distract from your overall writing.
I was explaining this to my best friend and decided to demonstrate by showing her my simple blog layout compared with the layout of another blog I know that uses a very bright and busy layout. "Wow!" Ali exclaimed as she tried to read the content of the other bog. "It DOES distract me!" Even though the text box was white, the colorful layout surrounding the page was too busy.
An overwhelming layout can and will ultimately distract people from your writing.
On the other hand,
an overly simple blog layout can seem boring and unattractive to your readers.
You're basically selling your writing to people on the internet. "Will you read what I have to say? Do you like my blog?" While the quality of your writing is the most important thing, if your layout is plain and white or just plain ugly, then it can turn many people away from your blog, simply because it isn't eye-catching whatsoever.
I think it's fine to use a white backkground, so long as you have SOMETHING colorful and attractive somewhere on your page, whether it's a header or several images you use. Use SOMETHING to catch the eye of your readers. You don't want to bore them away from your blog.
Fonts are also very important.
Stick with a basic, well-known font like Times New Roman or Arial.
Avoid using a girlish decorative font, Papyrus, or Comics Sans. They are distracting fonts. Did you know that the human mind has learned to skim over fonts like Times New Roman and Arial and read them quickly since they tend to be the most commonly used fonts? When you switch to something new and unusual, you're making your reader have to adjust, which can be a headache.
Avoid changing your layout too much.
When you think back to your favorite blog, if you're a visual person like I am, then you're probably imagining the basic layout of their blog in your mind. If you change your layout constantly, then you can distract, confuse, or even frustrate your reader. Stick with similar fonts or don't totally change the way your blog looks for a few months at a time at least.
I hope these tips have helped you. I'll post some more blogging tips soon.