As a Christian, I'm a minority on-campus at my large state university, Texas A&M. Recently, I've come to realize the importance of being a light for Christ in every aspect of my life. People look at me and my actions and think, "That's what Christians are like, so that's what Jesus must be like too." It's so important to be a witness in everything I do. Of course I'll mess up sometimes... and I do frequently, but it's so important to try.
Occasionally, I'll come across someone who is unraveling the few positive opinions there are left of Christians.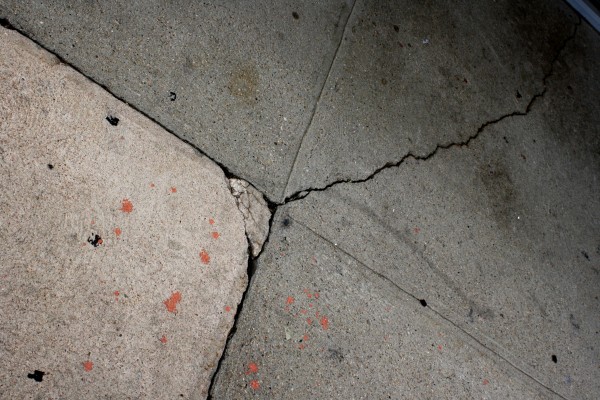 For example:
There is a young man who I typically call "The Screaming Bible Guy." I've seen him on campus two or three times in the last few days. He'll find a busy corner or a group of people gathered together, stand right in the middle or a few feet off to the side... and start screaming.
"REPENT! REPENT! TURN FROM YOUR WICKEDNESS OR FACE THE FIRE OF ETERNITY! DO YOU BELIEVE IN HELL? DO YOU BELIEVE IN GOD'S WRATH? REPENT BEFORE YOU FIND YOURSELF BURNING FOREVER IN THE PIT OF ETERNAL FLAME... YOU ARE WICKED! THE STUDENTS AT A&M ARE WICKED!..." and etc. and etc. and etc.
This guy is a Texas A&M student. He's young, curly-haired, small-built, and he wears a pair of black glasses. He doesn't pace when he yells, but instead sways passionately and waves his Bible in the air. When he screams at everyone, his voice is so loud and carries so far that he almost seems violent. It's a bit frightening, to be honest.
Once I saw The Screaming Bible Guy standing in the middle of a common area, screaming at everyone around him. People were moving about a hundred feet away at the very closest in order to pass him to go to classes. This guy looks vicious when he yells.
The other night, I saw a freshman leadership group having a meeting outside. This meeting happened to contain a stereo and a bit of dancing (there may have been some inappropriate dancing... I'm not sure. I'm not a part of this group and I didn't stay to watch). Probably a mere three or four yards away stood The Screaming Bible Guy, doing his best to yell at them over the music. Everyone ignored him, but I couldn't help but feel very embarrassed because of what the guy was doing.
Does he actually think he's affecting these students other than causing fear, irritation, and anger against the Christian faith in general?
I admire this guy's passion and zeal, but all he's doing is hurting his witness. No one will listen to him. The harshness of his words will only shove people away and cause them to never look back.
The first time I saw The Screaming Bible Guy, I felt a great sorrow. During my literature class, I scrawled out a quick poem.
LOUD WORDS
Your loud words echo in their ears,
But don't you see? They do not hear.
Harshness doesn't bring true faith.
You speak of fire and not of grace.
I see your heart. I see your zeal.
This truth I know you greatly feel.
However loud your words may be,
They'll pull away. They will not see.
His love matters, not the other,
So THAT'S what you should preach, my brother.
9-19-11
Emily Whelchel
Since then, I re-wrote the poem onto another sheet of paper and included my email address. And the next time I see The Screaming Bible Guy, I will approach him, hand him the folded up sheet of paper that contains his poem, and say, "I wrote this for you." If he has anything to tell me after that, he will be able to email me.
I don't know if he will change his screaming ways after I give him the poem. But I feel like I need to share with him the truth of what he is doing. He will win no hearts for the Lord with his anger and loud words.
I haven't seen him on campus for a couple of days now, but when I do, he'll get a poem (and I'll be sure to let you know what happens).