Anxiety is probably the biggest struggle in my life. It keeps me awake for all hours of the night. It causes me to doubt myself and others. I worry, even when I know there is no reason to worry. And you know, that's wrong. Jesus said in Matthew 6:27, "Can any one of you by worrying add a single hour to your life?" If the Lord is watching over us, what point is there to worry?
Below is a snippet of a poem I wrote when I was nine years old, over a decade ago. It was during one of the harder points in my life, back when I struggled with severe anxiety problems, depression, and frequent panic attacks. In other words, this poem is a little pathetic.
PLEASE UNDERSTAND ME
It seems I feel quite yucked.
It seems all my dreams have been sucked.
I wish life were happier for me.
My dreams have been ruined, don't you see?...
I cry a lot and that is true.
I get sad just like you....
I don't feel good,
Not like I should.
That's why I can't sleep all night....
I need love really bad,
Because I'm really sad.
This is from Emily.
Please understand me.
Pitiful, isn't it? If I remember correctly, I carefully wrote the poem out on a sheet of paper and slipped it onto one of my parents' desks. Poor guys. Although thankfully the Lord has brought me through depression and most of my anxiety, sleeping is still something that evades me quite often, especially after (or before) long and stressful days. And while I'm in bed, allowing my mind to wander, I often begin to worry.
I love what Frances Chan said in his book "Crazy Love."
"Worry implies that we don't quite trust that God is big enough, powerful enough, or loving enough to take care of what's happening in our lives."
When I read that for the first time, I felt like I had been slapped.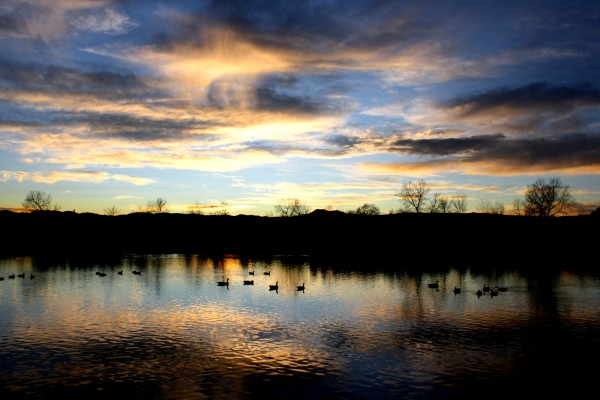 Is God big enough? Is He powerful enough? Is He loving enough? Am I underestimating everything that He has done and that He can do in my life?
There is no purpose in worrying. It doesn't fix any problems. All it does is drain joy from my heart and cause me to doubt my heavenly Father.
One of my favorite verses is Psalm 4:8. I stumbled across the verse on a night when sleep was far away and anxiety about being exhausted the next day was piercing my thoughts.
Psalm 4:8
In peace I will lie down and sleep,
for you alone, Lord,
make me dwell in safety.
How special. How beautiful. One day, I'd like to frame this verse and hang it over my bed.
Isn't it a special thing to have a Father in heaven who cradles us in His arms and allows us to have such a sense of peace, comfort, and assurance?
Whatever struggles are going on in your life right now, I challenge you to focus on turning away from worry and instead on turning to God. Let trusting the Lord be your focus this week instead of worry and stress.
There is no need to worry.
Be sure to
click here
to check out my contest and book giveaway that ends on January 14. You still have time to enter.