My sister just began her sophomore year of high school a little less than a week ago. It's crazy to watch her enter her second year of high school and then realize that for the first time in four years, I won't be stepping through the doors of my old school anymore. I won't be seeing the same friends everyday. Everything will be so different.
I'm not sure when other high school classes start, but I figure it's around this week-ish. Although I'm no longer a high school student, I thought I'd write a letter to every high school class. I personally loved my high school experience. I made wonderful friends and learned so much. High school is such a transformative time in your life. You can either learn from it and have a great time or you can become immersed in drama and hate those four years.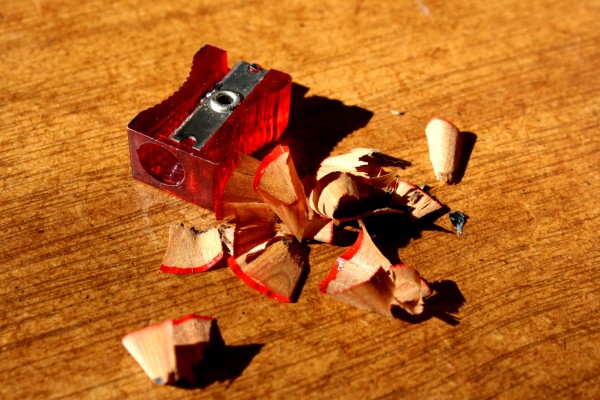 Over the next week or two, I'll be sharing a letter to each of the four high school classes.
To the high school freshmen...
Welcome to high school! I remember how scary the summer before I started high school was. Life is going to change quite a bit. You've gone from being the oldest at your school to the youngest, but that doesn't necessarily have to be a bad thing. Other than my senior year (which kind of felt like a big party), freshman year was the most impacting, challenging, and transformational time of my entire high school career. I made some of the best friends of my life when I was a freshman and I also grew so much closer to the Lord than I ever had before.
If I could go back and give words of encouragement and advice to myself as a freshman, these are some of the things I would say:
Work hard at school, even if no one else seems to be.
Now, I was always a straight-A student, but I didn't always make high A's because there was this general feeling of "I really need to start worrying about schoolwork sophomore and junior year, not now." I was wrong. The grades you make now will be very important when it comes to making the top four, top ten percent, top quarter of your class. If you go ahead and make high grades your freshman year, you won't have to scramble as much to make the top of your class later on. It can also help you set the study habits for the rest of high school when classes get quite a bit harder.
Anyone can be your friend.
Middle school is such a drama-filled time. I hated it. It can be so easy to remember the arguments and angry words from middle school and carry those grudges into high school, but that doesn't have to be the case. Once you enter high school, you're starting over. Even if someone was mean to you in Jr. high, you can still be friends now. Go into high school with an open mind and be willing to make friends with anyone and everyone. When you're open to casual friendships with everyone you meet, you'll end up making a lot more friends and you'll be a more liked and a happier person in general.
Dating is so pointless.
To be honest, I entered my freshman year of high school wanting to go on my first date and have my first crush and have a guy like me back. When you're fourteen, fifteen years old, those things don't matter. Dating in high school, especially freshman year, can cause unnecessary drama and heartache in your life. Make some great guy friend and focus the rest of yourself on the Lord.
Don't worry so much about the way you look.
Looking back on the pictures of myself when I was a freshman/sophomore in high school and the pictures of myself now, I wore so much more makeup back then. The picture to your right is one of the examples of my too-much makeup, but sometimes even my eyeliner or natural shades of eye shadow were just too much to be
me
, if that makes sense, even if they wouldn't be considered too much compared to some people. You don't have to wear makeup and always dress in cute outfits in order to be liked. You will look even more beautiful without a whole lot of makeup, even if you don't always feel that way. You'll be liked if you are sincere, down-to-earth, and yourself.
Use this time to grow closer to the Lord.
This will be a very transformative year in your life. The leap from middle school to high school is pretty big. You will probably mature a lot in these next nine months... and that's a good thing! Be sure to spend time in prayer and studying God's Word every day if you can. High school will change your life. Make sure the change is for the better. You'll want to be following the path that God has for you.
I'm so excited for you. My freshman year of high school was so much fun. While I did have some hard times when I was a freshman, like losing a friend to suicide and struggling through the process of overcoming self injury, I also had many, many moments of joy and transformation.
I can't say this enough times: Be sure to go into high school with a good attitude and be willing to make at least casual friends with every single person in your high school, whether or not they've been mean to you in the past... or even if they're mean to you now. You will be respected and liked so much more if you're nice to everyone. Keep a friendly, sincere smile on your face as often as you can remember and you
will
make friends.
I love you, freshmen! :)
-Emily
(If you're an incoming freshman in high school and you have some specific questions, I'll be happy to answer them as best as I can. I'm still young and I have quite a bit of wisdom to gain, but I've been where you are now and I'll give advice to the best of my ability. You're free to ask questions in the comments or at my email, jacksfavoriteowner@yahoo.com.)